Free – 50 Quality Quiz Questions

Ready-Made Quiz Rounds to compile your own quiz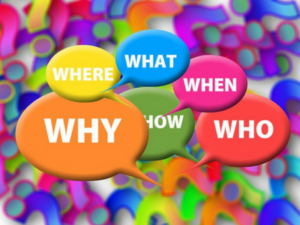 See for yourself the Quality, Type and Style of Quiz Pack Questions by downloading this Free Sample. This pack gives you a selection of fifty questions taken from the GK and Pot Luck, Link-a-Letter, Feature Rounds and Quiz-Link Packs.
Link-a-Letter
• The initial letters of each answer spells a mystery phrase
Feature Round (1)
• Blockbusters, ten questions where there is the option to give teams the initial letters to each answer
Feature Round (2)
• Occupations, five questions where each answer contains an occupation
Feature Round (3)
• Initially Speaking, each of the five answers in this round begin with the letters 'T and B'
Quiz Link (2 rounds)
• Teams need to take a word or words contained in four answers and work out what the link is
GK and Pot Luck
• Finishing off with a selection of GK and Pot Luck questions
This Quiz Pack is supplied in a zip folder containing two PDF files. As well as an info file you will get a six-page file with seven rounds taken from the four different Question Packs available.
More FREE Samples – Quality Quiz Packs
Complete Quiz | 40 Question Quiz | 50 Question Quiz | Handout Sheets | Question Rounds