Welcome to QuizDemon Pub Quizzes

Ready-Made Quiz Packs – Handouts – Question Rounds
Are you searching for a Ready-Made Quiz? Do you compile your own quiz but are looking for questions? Here at QuizDemon you will find a great range of Ready-Made Quiz Packs, Handouts and Question Round Packs that will save you hours in preparation time, are very competitively priced, and packed full of interesting, entertaining, informative and fun quizzes.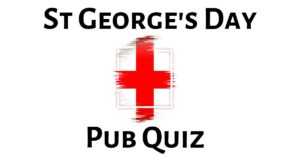 Featured Quiz Packs
Saint George's Day Special
Quiz Packs dedicated to all things St George and England
Handout 252 – George's and Dragons
• Eight dragons and eight George's, Dragons include Mushu from Mulan and Smaug from The Hobbit. George's include Hamilton, Lamb and Segal
50 Question Quiz 253
• Link-a-Letter, George Who?, GK and Pot Luck, All About George, Multiple Choice, The Final Countdown.
Handout 253 – Pics 'n' Puzzles Style
• Eight clues to match counties to the numbered map, A mix of TV, Film and Music – Characters, Actors and Singers named George, plus a Shakespeare Quote and Anagram
Complete Quiz + Handout 253
• This Quiz Pack includes both the 50 Question Quiz and the Pics 'n' Puzzles Style Handout
Featured Quiz Packs
Use the quick info links for a quick look, or click an image for full quiz pack details
Free Online Quizzes
Want to take a quiz yourself? Take a look at the Free 15 Question Quizzes Page – each answer is revealed individually so you test your own knowledge or challenge friends or family to a 'mini-quiz'