You Are Here: Home » Free 15 Question Quizzes » Books and Literature 01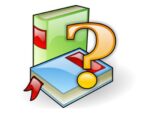 Books and Literature Quiz

1. In Lewis Carroll's 'Alice In Wonderland' which game was played with flamingos and hedeghogs?
2. The Latin phrase 'primus inter pares' is a principle applied in political and religious contexts – and is also the title of which novel by Jeffrey Archer?
3. The daughter of which famed Hollywood actress wrote the 1978 biography 'Mommie Dearest' – was it Bette Davis or Joan Crawford?
4. Best known for writing crime fiction, is P.D. James male or female?
5. In George Orwell's animal farm, Old Major is a wise and persuasive pig who inspires a rebellion and promotes which political ideology?
6. With estimated sales of up to 800 million books, which best-selling author penned over 25 titles including 'Tycoon' and 'Stiletto'?
7. Which sportsman wrote the 2015 book 'Interesting – My Autobiography'?
8. In a 2016 poll to find the most popular children's hero and villain, the most popular in each category came from the same series, who were they?
9. According to the story by the Brothers Grimm, a Queen had to guess the name of which dwarf in order to prevent losing her child?
10. Which Charles Dickens novel centres around the life of an orphan named Pip?
11. Which fictional place was described by author James Hilton in his novel 'Lost Paradise' as a mystical, harmonious valley?
12. In 1998 the government lost a long running battle to stop the publication of a book by former secret service agent Peter Wright – what was the title of the book?
13. For the next three questions can you name the novel from the piece of dialogue?
Book Title…