You Are Here: Home » Free 15 Question Quizzes » Mixed Trivia 04 - Blockbusters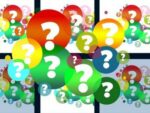 Mixed Trivia Quiz

Fifteen Blockbuster Style Questions
1. K D – Which former boyband member joined the cast of Coronation Street in 2002?
2. C M – In physics, what term is given to the amount of a given fissionable material necessary to sustain a chain reaction at a constant rate?
3. N O – At the Badminton Horse Trials in 1982, what did Princess Anne famously tell photographers to do?
4. K O F – What was the name of the regiment that featured in the TV series 'Soldier Soldier'?
5. O O U – What was the title of the last UK top ten hit for 'Abba'? (Hint)It reached number three in 1981
6. B E – Which famous ex-convict went on to run a flower stall outside Waterloo station in London?
7. S C – Who was the first British athlete to run 1500 metres in under 3 minutes 30 seconds?
8. F H – What was the name of the quiz machine in the comedy series 'Time Gentlemen Please'?
9. B W B B – What was the title of 'The Andrews Sisters' iconic world war two major hit song about a boy who played the trumpet?
10. A N – In science, what is calculated by counting the protons in the nucleus of one atom of a chemical element?
11. O A T N – Which phrase is an example of an overt Scotticism often used in parody by non-Scots, which translates as 'Oh yes, just now'?
12. A G – Which classic Indian dish is made with Potatoes, Cauliflower and spices?
13. V – What word is used to describe cars built prior to 1919?
14. H M – In 1894 The Times newspaper got it spectacularly wrong when they forecast that by the year 1950 every street in London would be buried 9 feet deep in what?
15. S N (at the) P – 'Beat the Clock' was a quiz segment that featured in which popular 1950's and 1960's entertainment show?