You Are Here: Home » Free 15 Question Quizzes » Music 01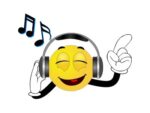 Music Quiz

A mix of fifteen questions from the 1950's to the 2010's …
1. Which 'Hot Chocolate' song was a top ten hit in the UK charts during the 1970's, 1980's and 1990's?
2. Which 1986 UK number 1 hit for Diana Ross was a Motown inspired song written and produced by The Bee Gees?
3. Originally known as 'Two Tons O'Fun', which US duo changed their name to reflect the title of their 1984 UK hit?
4. An audition from which singer? (Hint) Former 'X-Factor' winner
5. Which European capital city is mentioned in the lyrics of 'Men at Work's' 1983 UK number one hit 'Down Under'?
6. Which rock group had their first UK top ten single in 1989 with 'Paradise City'?
In 1999, which female artist reached a landmark in her career by having her first solo top ten hit after having previously charting as both part of a duo and also group member?
8. Formed in 1985 which rock group chose their name as a reference to the lack of space at the apartment which they were sharing?
9. Backtrax – A famous song played backwards – can you name the song title? (Hint)Best-selling song of 2014
10. Which group had the biggest selling single of 1976 with their Eurovision Song Contest winner?
11. The 100th edition of the 'Now That's What I Call Music' series went on sale in 2018, but in which year was the first compilation released?
12. What is the first girls name to be mentioned in Lou Bega's smash1999 hit 'Mambo Number 5'?
A – Monica B – Angela C – Rita
13. The instructions to learning which worldwide dance craze of the 1950's to early 1960's was to 'Imagine you are stubbing out a cigarette with both feet whilst drying your back with a towel'?
14. You'll hear snippets from five UK number one hits from the same year – can you name the year? (Hint)A Year From The 1970's
15. In which decade were the UK singles charts introduced?