You Are Here: Home » Free 15 Question Quizzes » Mixed Trivia 01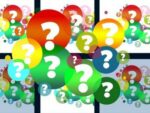 Mixed Trivia Quiz

Fifteen General Knowledge and Pot Luck Questions
1. In a well-known fable, which animal judged the race between the tortoise and the hare?
2. Said to be the second most photographed timepiece in England after Big Ben, in which city would you find 'The Eastgate Clock'?
3. Invented by pastry chef Dominique Ansel in 2013, a Cronut is a cross between which two food items?
4. TV Theme (Hint)Drama Series
5. Which company makes the product which, since 1961, has been famously advertised by a blond-haired boy wearing glasses and dressed in a cowboy suit?
6. Launched in the 1980's whose invention became a national joke, earning various nicknames including Skinny Mini, Hoover Hedgehog and Doodle-buggy?
7. When Elizabeth Taylor played the title role in the 1963 epic film drama 'Cleopatra', who played opposite her in the role of Julius Caesar?
8. TV Clip (Hint)Sci-Fi Series
9. In 2010 'The Wizarding World of Harry Potter' opened in which Florida theme park?
10. Which of Roger Hargreaves Mr Men characters had an upside down front door, a clock which started at 12 then went back to 1, and rented a hotel room telling the manager 'Afternoon Good, I'd room a like'?
11. If Hitler would have had the successful invasion of England as he had hoped, which seaside town did he intend to use as his 'personal playground'?
A – Brighton B – Blackpool C – Skegness
12. Can you name both the composer and piece of work?
13. In a phrase used for practicing typing skills, what is it that 'jumps over the lazy dog'?
14. Who was Prime Minister of the UK as we entered the 21st century?
15. From 1926, which company claimed to have created the first waterproof watch?