You Are Here: Home » Free 15 Question Quizzes » TV and Film 02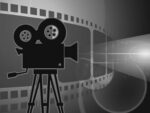 1. What was the signature tune of comic legends 'Morecombe and Wise'?
2. Which title character was played on film by Jerry Lewis in 1963 and Eddie Murphy in 1996?
3. TV Theme (Hint)TV series starring Anglea Lansbury
4. From 1984 until 2000 Chief Superintendent Brownlow was the officer in charge of which fictional police station?
5. Despite never being seen in any of his films, who holds the record for both the most wins and most nominations for an individual in the history of the Oscars?
6. Clip from which 1992 film?
7. Which BBC sitcom, featuring Paul Shane as a scheming butler, was essentially a version of 'Hi-De-Hi' set in the world of 'Upstairs Downstairs'?
8. Which former EastEnders actress went on to play the role of Landlady of 'The Rovers Return' in Coronation Street?
9. Film theme from which classic western?
10. First shown in 2016, which C4 series was widely criticised by viewers and compared by one critic to be like 'Cilia's Blind Date' in a brothel?
11. Which 2005 film sees the four main characters unwittingly escape from New York Central Zoo and find themselves miles away among a bunch of merry lemurs?
12. Clip from which cult TV series?
13. Which 'Muppet Show' character had orange face and hair, was a backstage 'gofer', and shared his name with a type of transport?
14. In the 2009 film Avatar, what was the name of the Earth-like moon inhabited by the Na'vi people?
15. Prior to the release of Mama Mia in 2008, which 1970's film had held the record as the highest grossing film musical of all time?