You Are Here: Home » Free 15 Question Quizzes » Music 02 - Five Decade Mix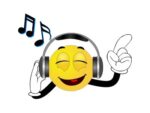 Music Quiz: Five Decade Mix

Three questions each from the 1970's to the 2010's …
1. Elaine Paige and Barbara Dickson had a UK number one hit in 1985 with 'I Know Him So Well'; but which one of them reached the highest chart position as a solo artist?
2. Which 1970's disco group was formed after an advertisement appeared in a music trade magazine which read: 'Macho Types Wanted: Must Dance And Have A Moustache'?
3. In 2002 Will Young became the first winner of which ITV talent show?
4. Formed in 1982 which duo took their name from a shop in Hull which displayed a notice implying the shop sold all their customers' needs, apart from the shop assistant?
5. After performing 'Uptown Funk' in the 2014 series of the 'X-Factor', which contestant became the first to reach number one on the UK iTunes download chart whilst still competing in the show? (Hint)She finished the show as runner-up
6. Despite being excluded from the BBC playlist, which 'Sex Pistols' song reached number 2 in the UK charts in the same year as Queen Elizabeth II's Silver Jubilee in 1977?
7. Singer-songwriter Justin Timberlake rose to fame in the late 1990's as the youngest member and vocalist of which group?
8. Which boy band represented the UK at the 2011 Eurovision song contest?
9. Which 2006 debut hit for Gnarls Barkley was the first track to top the main singles chart through downloads alone?
10. Which French phrase was the title of a 1998 UK number one hit? (Hint)For the girl group B*Witched
11. The next five clips are taken from well-known UK top ten hits;
Can you name both the artist and their real name?
1971 – Artist and real name?
12. 1981 – Artist and real name?
13. 1993 – Artist and real name?
14. 2009 – Artist and real name?
15. 2013 – Artist and real name?