You Are Here: Home » Free 15 Question Quizzes » Mixed Trivia 02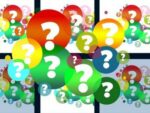 Mixed Trivia Quiz

Fifteen General Knowledge and Pot Luck Questions
1. Which drink was created when British officers in the Indian Army added soda water to the bitter tasting quinine they were taking to stave off malaria?
2. Which one word is common in the titles of UK hits by Perry Como, The Police, Queen and Take That?
3. According to legend, a pizza topping of tomato sauce, mozzarella and a sprig of basil was invented for, and named after, which Queen of Italy?
4. Film Musical (Hint)1968 film starring Dick Van Dyke
5. Prior to the creation of British Telecom which organization was responsible for the British Telephone system?
6. At the start of a game of draughts how many squares on the board are empty?
7. Which Pacific islands share their name with a wise man from the Bible?
8. Backtrax – A famous song played backwards – can you name the song title? (Hint)2007 UK Number 1 Hit
9. Which former MP's debut novel was entitled 'A Parliamentary Affair'?
10. Yul Brynner was the ultimate 'King of Siam' in the stage and screen versions of 'The King and I', but how often did he play the role?
A – Over 2,000 times B – Over 3,000 times C – Over 4,000
11. Fictionally 'born' in 1959, if real, whose measurements would be 39-23-33, would stand 7ft 2ins tall and have a neck twice the size of a normal human being?
12. Classic TV Theme (Hint)Western
13. Manufactured by Cadburys and first appearing in the 1970's, which chocolate bar was inspired by a type of public transport?
14. In Roman numerals, if the sum is MD + MD, what is the answer?
15. In 1998 which British soap opera became the first in the world of serialised drama to feature a permanent transsexual character?